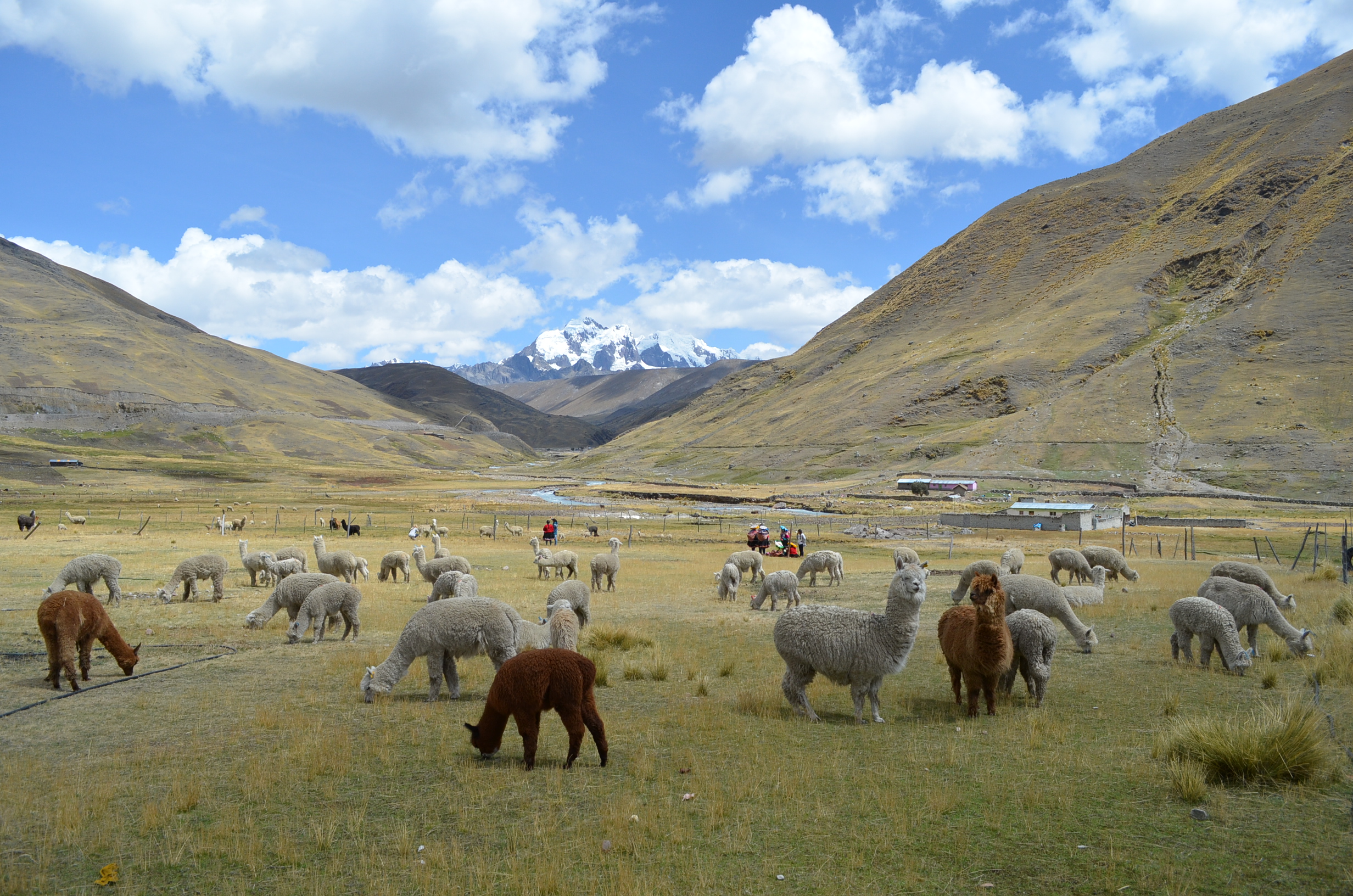 In the Peruvian Andes, alpacas have been domesticated for thousands of years.
Treasured by the ancient Inca civilization, their fine fleeces were reserved for Incan royalty.
Alpaca does not contain lanolin, making it hypoallergenic and excellent for those with skin sensitivities.
It is a soft, luxurious fiber, and so resistant to saturation that it's nearly water-repellant.
There are two breeds of alpaca; the Suri alpaca and the Huacaya alpaca.
Our artisans work mostly with Huacaya alpaca, as they adapt easily to the extreme climate at 13,000 ft.
Alpacas come in 22 natural colors, with more than 300 shades.
Each day the women travel by foot to care for the alpaca.
The alpacas are let out each morning at 7 a.m. to graze.
They are hollered for and herded into a stone round-pen in the evening to stay warm and safe.
Each family shares the responsibility of caring for the alpacas.
Once a year in December, all families join together to shear the alpacas.
Using traditional methods, the fiber is processed all by hand.
A tool called a puska, is used to spin the raw fiber into yarn.
The yarn is washed with light soap, cold water and dried.
No harsh chemicals are ever used.
Once the yarn is ready, our talented artisans knit the beautiful pieces we share with you.
Hand spinning yarn & knitting takes hours, and is a daily routine for artisans in the Andes.
Traditional raising of alpaca is natural and has a light eco-footprint.
On mobile phone flip horizontal to view